World Cruising Essentials (Hardcover)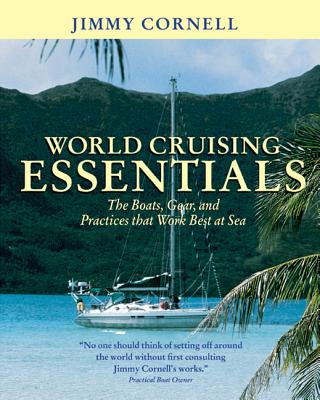 $36.00
Usually Ships in 2-3 Days
Description
---
This comprehensive third volume in Jimmy Cornell's acclaimed and successful World Cruising series is the ultimate authority on boats, gear, and techniques for long-distance cruising under sail.
Distilled from surveys of 15,000 sailors by the world's leading promoter of blue-water voyaging, it answers in detail the most frequently asked questions on world cruising, including what boats people are sailing, what navigation and seamanship practices work best, what equipment is really essential, and more.
About the Author
---
Jimmy Cornell is the guru of long-distance sailors. Having sailed 150,000 miles in his own boats and completed two circumnavigations, he was the first author to tackle the problems of world cruising in a systematic way. His wide-ranging surveys conducted among cruising yachts in all the oceans of the world have dealt with every aspect of voyaging under sail and have proved an invaluable source of advice and reference for long-distance cruisers worldwide. Jimmy Cornell is the acknowledged authority on world cruising, and his two companion volumes, World Cruising Routes and World Cruising Handbook, are international best-sellers. Over a period of 15 years Jimmy Cornell organized a range of offshore sailing rallies, including 27 transatlantic rallies and 5 round-the-world rallies, enabling thousands of sailors to fulfill their dream of bluewater sailing.