The Tragedy of Failure: Evaluating State Failure and Its Impact on the Spread of Refugees, Terrorism, and War (PSI Reports) (Hardcover)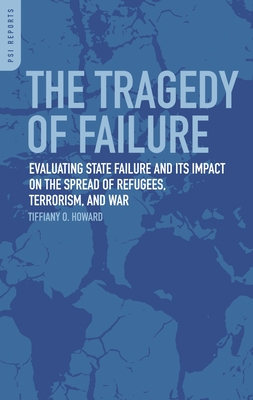 Description
---
Despite the far reaching implications of state failure, little research has been devoted to its consequences. Postulating that failed and failing states enable the existence of terrorist organizations, The Tragedy of Failure: Evaluating State Failure and Its Impact on the Spread of Refugees, Terrorism, and War bridges that gap.
Both descriptive and prescriptive, the book offers a nuanced examination of the relationship between forced migration, state failure, and terrorism. The author suggests policy strategies that are capable of anticipating the onset of forced migration situations before they develop into crises and presents quantitative forecasting models with the ability to predict the occurrence of state failure and forced migration as much as two years in advance. Buoyed by this work and the tools it offers, policymakers can focus more closely on the issue of failed states and the movement of refugees and internally displaced persons in the interest of targeting and eliminating dangerous terrorist organizations.
About the Author
---
Tiffiany O. Howard, PhD, is assistant professor of political science at the University of Nevada, Las Vegas, NV.