No More Secrets: Open Source Information and the Reshaping of U.S. Intelligence (Praeger Security International) (Hardcover)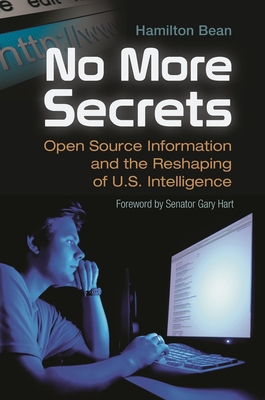 Description
---
Since 9/11, U.S. intelligence organizations have grappled with the use of open source information derived from unclassified material, including international newspapers, television, radio, and websites. They have struggled as well with the idea of sharing information with international and domestic law enforcement partners. The apparent conflict between this openness and the secrecy inherent in intelligence provides an opportunity to reconsider what intelligence is, how it is used, and how citizens and their government interact in the interests of national security. That is the goal of No More Secrets: Open Source Information and the Reshaping of U.S. Intelligence.
To write this thought-provoking book, the author drew on his own direct participation in the institutionalization of open source within the U.S. government from 2001 to 2005, seeking to explain how these developments influence the nature of intelligence and relate to the deliberative principles of a democratic society. By analyzing how open source policies and practices are developed, maintained, and transformed, this study enhances public understanding of both intelligence and national security affairs.
About the Author
---
Hamilton Bean, PhD, is assistant professor of communication in the Department of Communication at the University of Colorado, Denver.