Stress, Well-Being, and Performance in Sport (Routledge Psychology of Sport) (Hardcover)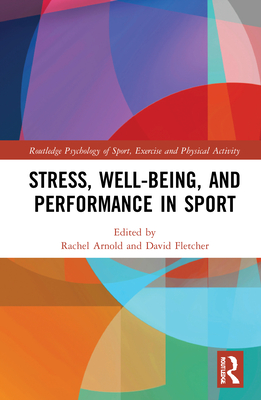 Description
---
Stress, Well-Being, and Performance in Sport provides the first comprehensive and contemporary overview of stress in sport and its implications on performance and well-being. It explores how athletes', coaches, and support staff's performance can be enhanced while simultaneously optimizing their well-being in contemporary sport.
Divided into four sections following the stress process, Stress, Well-Being, and Performance in Sport covers key topics including:
Appraising and Coping with Stress in Sport
Responses to and Outcomes of Stress in Sport
Moderators of the Stress Process in Sport
Stress management to Promote Thriving in Sport
Bringing together theory and practice, each chapter discusses conceptual and theoretical issues, current research, and innovative practical implications. Written by scholars around the globe, Stress, Well-being, and Performance offers an international perspective. It is important reading for students, professionals working in the field of sport psychology, as well as coaches, athletes, and support staff.
About the Author
---
Rachel Arnold PhD is a Senior Lecturer in Sport and Performance Psychology at the Department for Health, University of Bath, UK. She is a Chartered Psychologist and Associate Fellow of the British Psychological Society, registered Practitioner Psychologist with the Health and Care Professions Council, accredited Sport and Exercise Scientist with the British Association of Sport and Exercise Sciences, Chartered Scientist with The Science Council, and Senior Fellow of the Higher Education Academy. Alongside her extensive consultancy experience, Dr Arnold has published widely in the area of stress, performance, and well-being, and received awards for her research from the Association for Applied Sport Psychology, the British Psychological Society, and at the International Convention on Science, Education, and Medicine in Sport. David Fletcher PhD is the Director of Performance Psychology and Management at Loughborough University, UK. His experience of consulting with high-level performers spans the past 20 years and includes working closely with Olympic and world champions from a variety of sports, special forces and emergency services, and senior leaders and their teams in FTSE 100 and Fortune 500 companies. Dr Fletcher has published widely in performance psychology and consulting, including ground-breaking research studies in scientific journals and practical articles that demystify complex human phenomena.