Theory and Practice of Histological Techniques (Hardcover)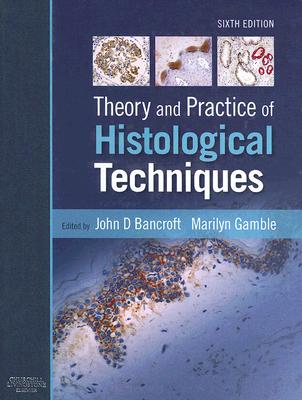 Description
---
Here's the latest edition of the leading reference work on histological techniques. This book is an essential and invaluable resource no matter what part you play in histological preparations and applications, whether you're a student or a highly experienced laboratory professional. This is a one stop reference book that will help you at the beginning of your career and which will remain valuable to you, even as you gain experience in daily practice.
Contributions from almost 30 expert contributors involved in teaching, research and practice provide a well-rounded perspective. Extensive summary tables, charts and boxes make reference easy Color photomicrographs provide visual guidance on the latest techniques.
Expanded coverage of immunohistochemistry helps you make optimal use of this crucial approach. New coverage of molecular genetics as it applies to histopathological diagnoses. 5 brand new chapters on Ergonomics, Laser Capture, Tissue Microarray, GrossingTechniques, and Genetics keep you up to speed on the latest techniques.
New material on Quality Assurance and Audit facilitates day-to-day laboratory management.