Cricket's Global Warming: The Crisis in Cricket (Paperback)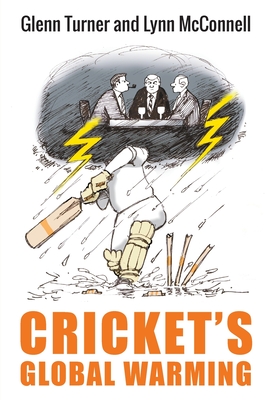 $14.99
Usually Ships in 2-3 Days
Description
---
Is international cricket facing its own 'global warming' moment, a crisis that's attacking its very core?
That's the question posed by Glenn Turner and co-author Lynn McConnell in this insightful insider's account.
In the rush to commercialise and expand the game, the authors suggest, it's been turned into a 'product', and burdened by a class of amateur administrators pulling it in a direction that's increasingly at odds with the needs of the game -- including the first-class game on which the whole edifice rests.
This book shows how these problems are playing out in New Zealand cricket, but those in other cricketing nations will see a lot in common with their own experience of the game.
A probing mix of anecdotes, analysis and forthright criticism of the game and its administration from one of cricket's most successful and widely experienced players.
About the Authors
Glenn Turner played 41 Tests, 41 ODIs, 455 first-class games and 195 one-day matches in a career spanning 19 years and captained NZ, Worcestershire, Otago and Northern Districts. He twice coached the NZ team, including their only Test series win in Australia in 1985-86, and was a national and Otago selector.
Lynn McConnell is an Auckland-based editor and writer who has written 24 books on cricket, rugby, track and field and military history. He has a background in newspaper journalism and latterly online media as New Zealand editor of Cricinfo and Sportal. Lynn recently completed an MA in history and is the director of NZSportsDaily.