Horseman, Pass by (Paperback)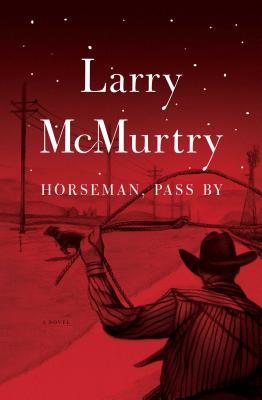 Description
---
From the Pulitzer Prize-winning author of Lonesome Dove comes the novel that became the basis for the film Hud, starring Paul Newman. In classic Western style Larry McMurtry illustrates the timeless conflict between the modernity and the Old West through the eyes of Texas cattlemen. Horseman, Pass By tells the story of Homer Bannon, an old-time cattleman who epitomizes the frontier values of honesty and decency, and Hud, his unscrupulous stepson. Caught in the middle is the narrator, Homer's young grandson Lonnie, who is as much drawn to his grandfather's strength of character as he is to Hud's hedonism and materialism. When first published in 1961, Horseman, Pass By caused a sensation in Texas literary circles for its stark, realistic portrayal of the struggles of a changing West in the years following World War II. Never before had a writer managed to encapsulate its environment with such unsentimental realism. Today, memorable characters, powerful themes, and illuminating detail make Horseman, Pass By vintage McMurtry.
Praise For…
---
The New York Times Excellent...a tough, nostalgic narrative of a young man growing up in Texas.


Best Sellers Echoes of James Jones and Thomas Wolfe...notable and unique.


The New York Times Book Review Larry McMurtry is "a poet, a resonant scene-setter, and a master of voice."


The Houston Post What an imagination he has! When it comes to spinning a good yarn, few writers do it better than McMurtry.