Niccolò Machiavelli: An Intellectual Biography (Paperback)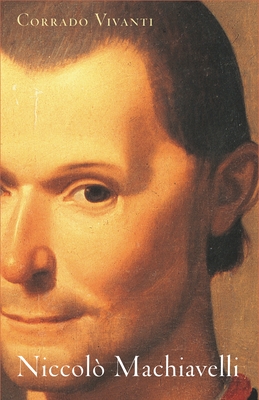 $18.95
Usually Ships in 2-3 Days
Description
---
A colorful, comprehensive, and authoritative account of Machiavelli's life and thought
This is a colorful, comprehensive, and authoritative introduction to the life and work of the Florentine statesman, writer, and political philosopher Niccol Machiavelli (1469-1527). Corrado Vivanti, who was one of the world's leading Machiavelli scholars, provides an unparalleled intellectual biography that demonstrates the close connections between Machiavelli's thought and his changing fortunes during the tumultuous Florentine republic and his subsequent exile. Vivanti's concise account covers not only Machiavelli's most famous works--
The Prince
,
The Discourses
,
The Florentine Histories
, and
The Art of War
--but also his letters, poetry, and comic dramas. While setting Machiavelli's life against a dramatic backdrop of war, crisis, and diplomatic intrigue, the book also paints a vivid human portrait of the man.
About the Author
---
Corrado Vivanti (1928-2012) taught history at the universities of Rome, Turin, and Perugia, and was the editor of the standard edition of the complete works of Machiavelli.