Choosing And Shooting The Umarex Gauntlet: Master this revolutionary PCP air rifle (Paperback)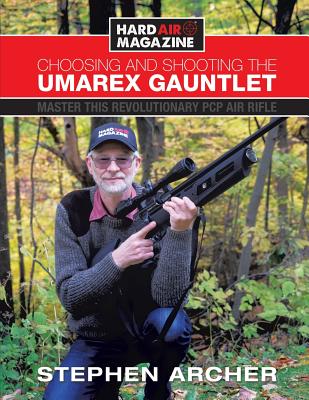 $19.99
Usually Ships in 2-3 Days
Description
---
If you're thinking about buying the Umarex Gauntlet air rifle, or already have done so, this book is for you.
Choosing and Shooting the Umarex Gauntlet goes far beyond the information provided by the Owner's Manual included in the box when you buy this regulated PCP air rifle.
For many readers, the Umarex Gauntlet may be your first PCP air rifle, or it may work in a different way to the one you already have. So you may have questions or need an explanation for how best to use your new airgun. This book gives you a head start in experience with Gauntlet.
Here you will find a wealth of background information and useful tips that have been gained from my extensive practical experience with Gauntlet. Every chapter is self-contained, so you can start reading anywhere - if you just want to find out about one specific aspect of the Umarex Gauntlet, for example.
You'll love shooting your Gauntlet even more with the knowledge you'll gain from this book