Miss Fortune (Hardcover)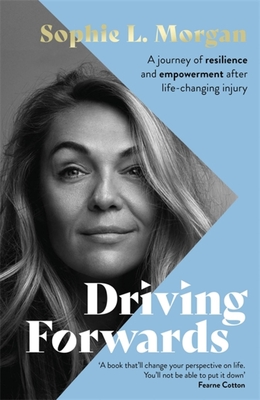 $26.99
Coming Soon - Available for Pre-Order Now
Description
---

On the precipice of starting the life she had always dreamed of, Sophie Morgan he was the victim of a tragic accident at eighteen, that left her paralysed. Over the years medical setbacks would level the fragile life she had begun to build; each time challenging her mental health and resilience. Yet each time she struggled through, determined to channel her adversity into opportunity, to see her challenges as a unique chance for creativity and fuel this into becoming an agent for change.

Sophie undertakes a physical and spiritual journey across the country with her mother in the aftermath of this trauma, to remind herself of who she is and what she is capable of, beyond her physical constraints. To showcase the resilience of the human spirit even in the face of overwhelming obstacles and to take comfort from the peace of nature which has flourished even further as society has retreated. With her she will be taking everything she has learnt as well as a sense of adventure and curiosity about the world in which we find ourselves post Covid 19 and documenting all she has learned and all she sees along the way.

Part memoir, part coping strategy for how to cope with the unforseen. It will look at adversity, change and resilience - the anger at the tumultuous change of fortunes, but that as arbitrary and frightening as these changes may be, some things will always remain, like the beauty of our landscape and the strength of our community, and it is as much up to you what you choose to let go, as it is what fate may take from you.
About the Author
---
Sophie is an award-winning disability advocate & social entrepreneur who was paralysed when she was 18 years old. Determined to channel her adversity into opportunity, she sees her challenges as a unique chance for creativity and has become the ultimate agent for change.

She embodies her values; finding creative opportunity in diversity and adversity, and daring to be different, she proves the value and power of true disability representation in all areas of her work and life.

She is now one of the only television presenters with a disability in the world. She is also one of the few women to present an adventure travel show.
Sophie can be found presenting most live para sport events as well as hard-hitting current affairs programs such as 'Dispatches' and 'Unreported World'. She is also a board member for Ofcom, the UK government-approved regulatory broadcast authority.

Sophie doesn't just talk - she enables and creates change. In everything she does, from hosting Global Disability Summits to working along ide global mega brands such as Air BnB or GoPro to open their minds to the 'disability opportunity' to traveling the world to document abuses in human rights, she lives, breathes and creates the change she wants to see in the world.