Tennis 2021 Wall Calendar: The Official U.S. Open Calendar (Calendar)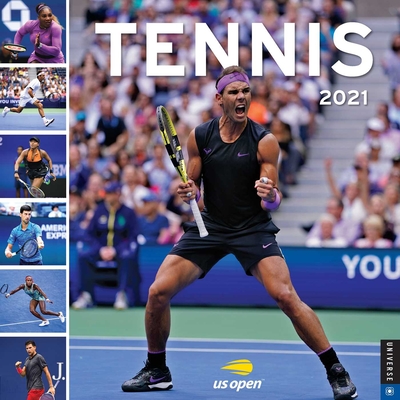 Description
---
The only official calendar of the US Tennis Association, it features photographs of the top players in the world. Tennis 2021 Wall Calendar is a must-have for every fan.

This calendar includes dramatic full-page action photographs of the sport's biggest stars, including Serena Williams, Novak Djokovic, Naomi Osaka, Maria Sharapova, Roger Federer, Venus Williams, Stan Wawrinka, and Rafael Nadal, and contains numerous dates of interest for all tennis fans, including the start dates of all of the major tennis tournaments of the year.
About the Author
---
The United States Tennis Association (USTA) was founded on May 21, 1881, to standardize the game of tennis and to take over its organization and government. Today, it continues to be the national governing body for the sport of tennis and the recognized leader in promoting and developing the sport's growth on every level in the United States. The US Open is its premiere event and is the final Grand Slam tournament each year.