A Lady's Life in the Rocky Mountains: Letters of Personal Adventure in 1873 (Hardcover)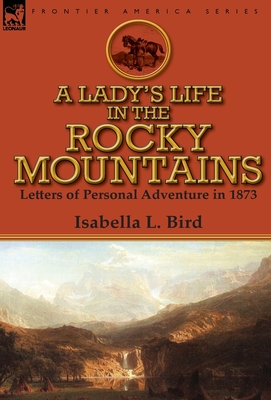 Email or call for price.
Usually Ships in 2-3 Days
Description
---
A great lady traveller's best known work Isabella Bird was born in 1831 in Cheshire, England became one of a distinguished group of female travellers famous in the nineteenth century-a time when it was considered that a lady's place should be confined to the home. Isabella travelled and explored the world extensively and became a notable writer and natural historian. This book, her fourth and arguably both her best and best known, concerns a journey of 800 miles through the Rocky Mountains. Isabella made the trip on horseback, using a conventional saddle. The American west was still wild in 1873 and Isabella's accounts of the landscape and its frontier's folk are important historical records. Particularly interesting is her relationship with her 'dear desperado, ' the justifiably named Rocky Mountain Jim Nugent who was shot dead a year after their acquaintance. Leonaur editions are newly typeset and are not facsimiles; each title is available in softcover and hardback with dustjacket.