A Lady's Life in the Rocky Mountains (Paperback)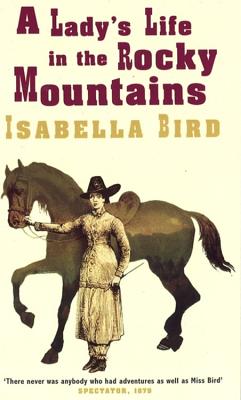 Description
---
Born in 1831, Isabella, daughter of a clergyman, set off alone to the Antipodes in 1872 'in search of health' and found she had embarked on a life of adventurous travel. In 1873, wearing Hawaiian riding dress, she rode on her spirited horse Birdie through the American 'Wild West', a terrain only recently opened to pioneer settlement. Here she met Rocky Mountain Jim, her 'dear (one-eyed) desperado', fond of poetry and whisky - 'a man any women might love, but no sane woman would marry'. He helped her climb the 'American Matterhorn' and round up cattle on horseback.

The wonderful letters which make up this volume were first published in 1879 and were enormously popular in Isabella Bird's lifetime. They tell of magnificent unspoilt landscapes and abundant wildlife, of small remote townships, of her encounters with rattlesnakes, wolves, pumas and grizzly bears and her reactions to the volatile passions of the miners and pioneer settlers.
About the Author
---
In 1854 Isabella's doctor recommended the air of America to improve her health. She finally left almost 20 years later first to Australia, where a rapid recovery enabled her to climb the world's largest volcano in Hawaii. In 1873 she set off for the Rocky Mountains .After a brief respite at home she made her way to Japan then Malaya and later to Tibet. She died at home in Scotland in 1904.
Praise For…
---
There never was anybody who had adventures as well as Miss Bird—SPECTATOR

This book is an unputdownable record of a truly astounding journey—Dervla Murphy, Irish Times