Bolivia: The Extraordinary History of a Fascinating Country (Paperback)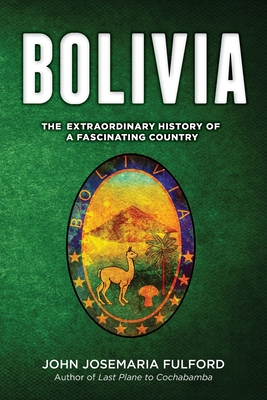 $14.95
Email or call for price.
Description
---
The incredible story of the rise of Charcas, high in the Andes. A proud empire within the Spanish empire. Its rule extending from the Pacific to the Atlantic. Richer than Mexico and more powerful than Lima, it was Spain's treasury for three hundred years. Then, with the independence of Bolivia, attacked and cheated by avaricious neighbors it lost its power and wealth and half its territory in less than a century.