Pocket Field Guide: Survival Book of Lists (Paperback)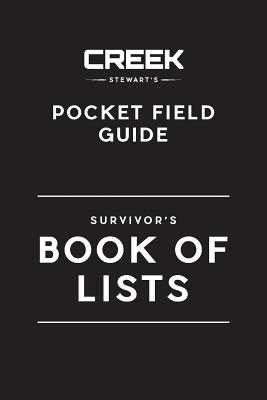 $6.99
Usually Ships in 2-3 Days
Description
---
Every survivor needs a little black book. Imagine a large scale disaster so catastrophic that resorting to desperate measures becomes the only avenue for survival. For whatever reason, you may find it necessary to scavenge resources from the nearest abandoned town, restaurant, store-front, or strip mall. This book is designed to make that event as fast and efficient as possible. Expediency is always a survival advantage. A calculated raid should be deliberate and organized. A simple check-list of useful survival items can be very helpful in a moment of stress and chaos.
The following itemized lists represent important items essential for survival, which can be sourced during a desperate scenario from common establishments in almost every town or city. This is simply a book of lists. Space does not allow for an elaboration for the reasoning behind each and every item. However, brief notes have been made throughout on particularly interesting items that may have unique uses. Some items are notated with an asterisk (*). These represent 'top priority' commodities that will be particularly useful as a survival item or for trade/barter. Not all items in a given list are intended to be utilized for their obvious purpose. For example, you might not think to grab a puppy pad at a veterinary clinic or pet store if you're raiding one. However, puppy pads are super absorbent and are great for wound drainage, as well as insulation. Most of the time, in order to survive a disastrous scenario, you will have to get creative and think outside-of-the-box.
This pocket field guide is 4"x6" and fits perfectly in any pack or jacket pocket. 96 pages. Printed in USA.