Play Ball! The Story of Little League Baseball (2nd Edition) (Paperback)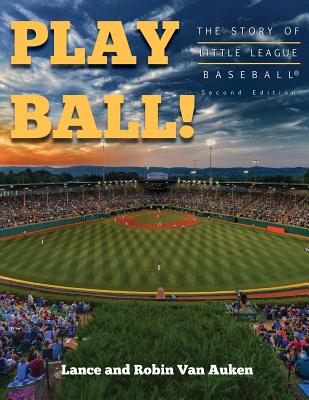 $21.95
Usually Ships in 2-3 Days
Description
---
On any given spring evening, 360,000 children around the world can be found on the dusty mounds and grassy fields of a Little League field. With more than four million people playing or volunteering in Little League games every year, Little League is the institutional rite of passage into the quintessential American pastime.
Play Ball charts Little League's history from the earliest days and shows how, in many respects, its history parallels America's history: isolation in the beginning; rapid expansion; a civil war of sorts, followed by reconstruction; struggles over civil rights and gender equity; and foreign entanglements. A microcosm of American society, Little League reflects, and is affected by, cultural, political and historical trends.
The authors were given full access to the Little League Baseball archives and have created a comprehensive history. Play Ball contains appendixes including winners of all Little League Baseball and Softball World Series, a year-by-year history of Little League, countries in Little League, and lists of some of the famous people who played the game as children, including Kevin Costner, Mark McGwire, and George W. Bush. Includes new chapter on John Grisham's movie, "Mickey," the Danny Almonte scandal, Tee Ball on the South Lawn, Pitch Counts and Arm Injuries, Child Protection Act, ESPN and the new World of Little League Museum.

Play Ball will interest parents, former players and coaches, fans of Little League Baseball, general baseball enthusiasts, and anyone who has ever picked up a ball and bat.