Keto For Beginners: Lose 10 Pounds in 10 Days (Paperback)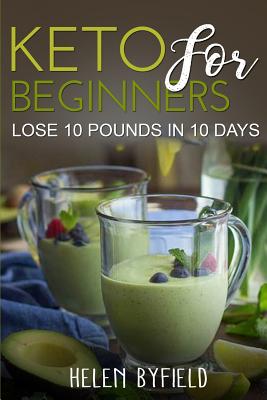 $19.97
Usually Ships in 2-3 Days
Description
---
Are you tired of struggling to lose weight? Are you tired of store-bought food that are packed with suspicious ingredients and preservatives? Would you like to know how to lose weight within 10 days at home using fresh keto-based recipes?
This book holds the secret to losing weight and keeping them off for good using keto diet. This book is written to show you how to end your lifelong struggles with weight loss and take control of your life seamlessly with keto diet.
With this book, you'll discover how to shed a staggering 10 pounds of stubborn weight in 10 days and keep them off for good.
"Keto for Beginners: Lose 10 Pounds In 10 Days" provides information on how to start on ketogenic diet, what food to eat and not to eat, meal plan and keto recipes that you can follow when dieting.
Within the pages of this book, you'll discover:
What food to eat on and not to eat on your keto journey
How to prepare delicious keto meals even if you have zero kitchen experience
How to lose 10 pounds within 10 days and keep them off for good
A detailed meal plan to maintain a well-balanced diet and get the right nutrients
And more
With this book, you'll win your weight-loss battle effortlessly and transition away from carbs-dependency to a healthier lifestyle.
Click on the "Add to cart Button NOW "