The Plantar Fasciitis Book (Paperback)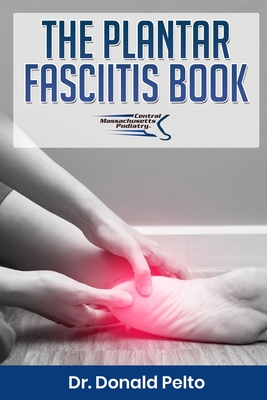 $10.00
Usually Ships in 2-3 Days
Description
---
You Are 1-Click Away From Learning How To Treat Plantar Fasciitis And Get Relief
1 in every 10 people is likely to suffer from plantar fasciitis at some point in their life
Unfortunately, many people don't even seek treatment for the condition, as they think it is nothing serious. They would rather live with the frustrating pain in the heel whenever they wake up than visit a doctor to diagnose their condition and possibly offer treatment.
What they don't know is that the condition just does not go away on its own, as they mostly assume. In fact, left untreated, it can advance to something serious like plantar tears, plantar rapture, heal spurs, plantar fibromatosis and much more, which could easily make it hard to have a good quality of life because of the excruciating pain associated with these conditions.
But considering that 90% of all cases of plantar fasciitis are treatable, it makes perfect sense to prioritize treatment.
How exactly is treatment done?What causes the condition?What about diagnosis; how is it done to rule out any other related complications?What does treatment entail?Can you use home remedies to ease the pain?
If you have these and other related questions, this book has all the answers you are looking for and much more so keep reading..
Written by a practicing podiatrist, you can rest assured that the information herein talks about what actually works and separates myths from the facts to help you prepare yourself psychologically as you start your journey to fighting Plantar Fasciitis and related problems like heel spur syndrome.
More precisely, this book will teach you
What Plantar Fasciitis is and symptoms to watch out for, including the plantar fasciitis scorecard to help in scoring your plantar fasciitis symptoms depending on what you are feeling and experiencing
What actually causes plantar fasciitis?
The three main treatment options at your disposal, including a treatment evaluator that will help you to understand why some treatments are better than others depending on different situations
A plantar fasciitis treatment checklist that you can use to evaluate treatments on your own or with your doctor
When you should consider surgery to deal with plantar fasciitis
Steps you can take to prevent plantar fasciitis
Answers of frequently asked questions about plantar fasciitis
And so much more
Understanding some medical terms used when explaining plantar fasciitis can be really challenging especially when you don't know much about the condition.
Lucky for you, in this book, I dissect complex medical terms into simple to understand terms to enable you to understand this condition better so that you can choose the most suitable treatment option depending on your needs.
At the end of this book, you will know whether you could treat your plantar fasciitis at home or you need a doctor for the treatment as well as the specific treatment approaches that you can follow to get to a new phase of your life where plantar fasciitis is not part of your everyday life.
Are you ready to end the pain, discomfort and suffering caused by plantar fasciitis?
If you are,
Click
Buy Now With 1-Click
or
Buy Now
to get started