Coach Your Brains Out: Lessons On The Art And Science Of Coaching Volleyball (Paperback)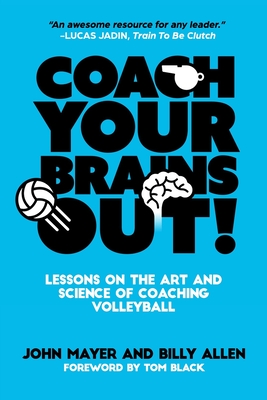 $18.99
Usually Ships in 2-3 Days
Description
---
Whether you are a first-year coach or a lifelong learner...

...this is the book for you.

Hone your craft with lessons from top coaches and professional players. Topics include Principles, Mindset, Motor Learning, Culture, and so much more.

Based on the hit coaching podcast, this book is an essential guide to leaders in any sport.
Get it now
"The book really makes the research more understandable, which helps coaches actually use and apply it " -Trevor Ragan, Train Ugly

"You have something that will make lots of people better. I definitely got 2% better reading this book " -Tom Black, University of Georgia