Warrior of the Wild (CD-Audio)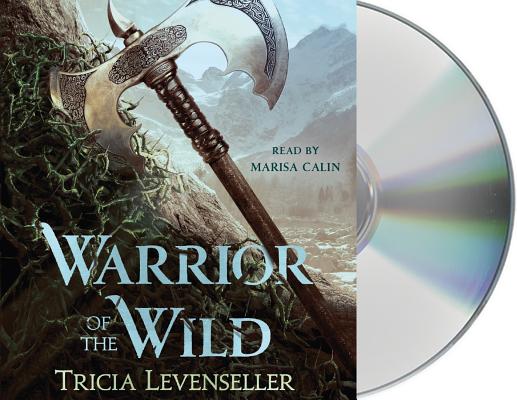 Description
---
An eighteen-year-old chieftain's daughter must find a way to kill her village's oppressive deity if she ever wants to return home in Warrior of the Wild, the Viking-inspired YA standalone fantasy from Tricia Levenseller, author of Daughter of the Pirate King.

How do you kill a god?

As her father's chosen heir, eighteen-year-old Rasmira has trained her whole life to become a warrior and lead her village. But when her coming-of-age trial is sabotaged and she fails the test, her father banishes her to the monster-filled wilderness with an impossible quest: To win back her honor, she must kill the oppressive god who claims tribute from the villages each year or die trying.
About the Author
---
Tricia Levenseller, author of Daughter of the Pirate King, is from a small town in Oregon, but she now lives next to the Rocky Mountains in Utah with her bossy dog, Rosy. She received her degree in English Language and Editing, and she is thrilled that she never has to read a textbook again. When she's not writing or reading, Tricia enjoys putting together jigsaw puzzles, playing volleyball, and watching her favorite TV shows while eating extra-buttered popcorn.

Marisa Calin is an actress, narrator, and novelist born in England and educated in New York at the American Academy of the Dramatic Arts. An artist with a flair for everything literary, she has written a young adult novel, You & Me, which received a Kirkus Starred Review, and has narrated the audio books Ruby Red and Sapphire Blue by Kerstin Gier.