Glory Days (Paperback)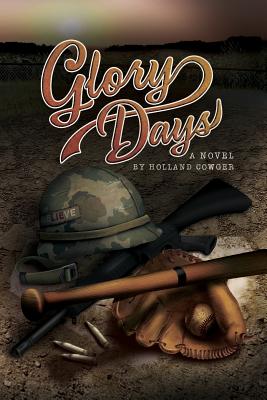 Email or call for price.
Usually Ships in 2-3 Days
Description
---
A career in baseball, or life in the Marines. 1969. Small town Middle America. Will Brady has always dreamed of playing baseball for the Cincinnati Reds like his idol, Pete Rose. But when he graduates high school, his father has other plans for him. Being a proud war vet himself, he demands Will enlist in the Marines and serve in Vietnam like his older brother, Jim. While the conflict at home threatens to tear his family apart, Will's baseball team is not only the worst in the league, but is suffering from deep budget cuts. Things go from bad to worse when an African American boy joins the squad, dividing the boys by their views on segregation. Glory Days explores the struggle for racial equality that is just as relevant today as it was in the Civil Rights Era within the microcosm of a high school baseball team. It also honor our brave soldiers by illustrating the horrors of combat. At its heart, Glory Days is a story about chasing your dreams, loving your family, and accepting people for who they are.
About the Author
---
Holland was born and raised in Hollywood, California and currently resides in Williamsburg, Brooklyn. He is a writer, and an avid softball player. He is a proud father to his bright and beautiful daughter, Karas. This is his first novel.