Badminton Tactics in Singles and Doubles Play (Paperback)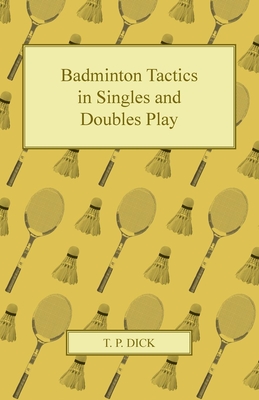 Email or call for price.
Usually Ships in 2-3 Days
Description
---
This vintage book contains a concise guide to the game of badminton, with information on tactics and strategy for both singles and doubles games. Badminton is a racket sport whereby a shuttlecock is hit back and forth across a net. Although larger teams are possible, it is most commonly played in "singles" (with one player per side) and "doubles" (with two players per side). This volume contains all the information needed to learn the game of badminton, and as such it is highly recommended for new players. Contents include: "Singles", "Doubles", "Side-By-Side Method", and "Back-and-Front Method". Many vintage books such as this are increasingly scarce and expensive. It is with this in mind that we are republishing this volume now in an affordable, modern, high-quality edition complete with a specially commissioned new introduction on the history of badminton.