Anyone but England: Cricket, Race and Class (Paperback)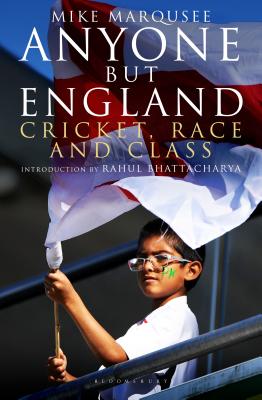 $16.00
Usually Ships in 2-3 Days
Description
---
Anyone But England is a detailed exploration into the origins of cricket; the romance, cultural identity, hypocrisy, flaws of governance and glory of the game. Mike Marqusee, an American who fell in love with cricket when he moved to the UK in the 1970s, looks at the history of elitism and empire, and how race and class have always been issues in the game. Scrutinising the long saga of South Africa's exclusion from world cricket, Marqusee charts England's collusion with apartheid, and also details an eye-opening account of Pakistan's controversial 'ball-tampering' tour of England, which provoked intense debate amongst cricket fans about the role of both the media and racism in the modern game. Showing that supporting the game does not mean you need be blind to its flaws, Marqusee's passion and enthusiasm for cricket is threaded through every element of Anyone But England.
Winner of the Aberdare Literary Prize, awarded by the British Society of Sports History, 1994
Shortlisted for the William Hill Sports Book of the Year Award, 1994
About the Author
---
Mike Marqusee (1953–2015) – journalist, political activist, and author – was born in New York City, and emigrated to Britain in 1971, where he developed a love of cricket.
As well as his many books, Mike published articles in (among others), the Guardian, the Independent, the Daily Telegraph, the Observer, Index on Censorship, BBC History Magazine, New Left Review, Race and Class, The Nation, Colorlines, India Today, Hindustan Times, Indian Express, Frontline, and Outlook. He was a columnist for the Indian newspaper, The Hindu, and for the British left-wing magazine Red Pepper.
In addition to his writing, Mike was active for several decades in numerous campaigns for social justice. In the early 1980s he was a youth worker and trade union activist. For twenty years he was an active member of the Labour Party, and a long-time editor of and contributor to Labour Briefing. In 1995, he helped set up Hit Racism for Six, a campaign against racism in cricket. After leaving the Labour party in 2000, he helped establish both the Stop the War Coalition and Iraq Occupation Focus. On 15 February 2003, he was a speaker at the half million strong anti-war demonstration in New York City. In later years, he was a dedicated campaigner in support of the National Health Service.
In 2005, Mike Marqusee was named an Honorary Faculty Fellow by the University of Brighton in recognition of his 'contribution to the development of a critically-based form of journalistic scholarship in the social, cultural and political nature of contemporary global sport.'