To the Finish Line: A World Champion Triathlete's Guide to Your Perfect Race (Paperback)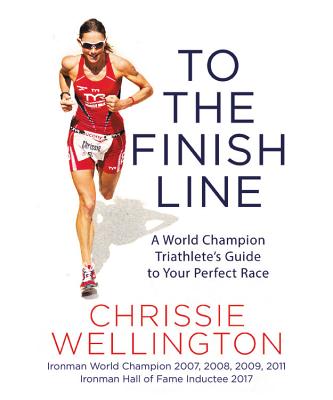 Description
---

Chrissie Wellington, the world's number one female Ironman athlete and four-time World Ironman Champion, presents her struggles, wisdom, and experiences gained from her hard-won career as a triathlete.

With close to 2 million core participants, triathlons of various distances and challenges are attracting more participants than ever before. In TO THE FINISH LINE, one of the sports' greatest legends brings triathlon to life, with guidance for newbies or experienced athletes, to achieve their best triathlons-no matter their ability. Filled with training tips, practical advice and inside information from a champion, triathletes of all levels can benefit from Wellington's experience and insight. Her book will guide readers on their own journey, whether that be a sprint or an Ironman, and encourage them to rise to every new challenge.
About the Author
---
Ironman World Champion 2007, 2008, 2009, 2011, CHRISSIE WELLINGTON is an iconic figure in the history of triathlon. She is the only triathlete, male or female, to have won the World Ironman Championship less than a year after turning professional, an achievement described by the British Triathlon Federation as "a remarkable feat, deemed to be a near impossible task for any athlete racing as a rookie at their first Ironman World Championships." She lives in Bristol, United Kingdom.
Praise For…
---
"TO THE FINISH LINE is an entertaining and informative guide to training for triathlon. You can hear Chrissie's voice as she guides the reader with a human touch and humor. She adds her own personal journey for reference which will inform and inspire you to literally get to the finish line. I enjoyed this as a coach, as an athlete and as a lifelong fan of triathlon."
—
Lisa Bentley