The Complete Yachtmaster: Sailing, Seamanship and Navigation for the Modern Yacht Skipper 9th edition (Hardcover)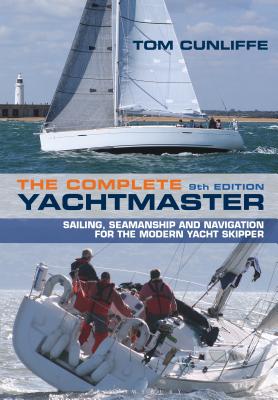 $40.00
Usually Ships in 2-3 Days
Description
---
In this fully revised and up-to-date 9th edition of The Complete Yachtmaster, Tom Cunliffe brings together all the essentials of modern offshore cruising in one volume, including the characteristics of a good captain, the theory and practice of sailing and sail trim, the art of seamanship, practicing accurate navigation (including all digital forms), comprehending ocean meteorology, heavy weather preparation and survival, understanding sailboat stability, and dealing swiftly and competently with emergencies.
The Complete Yachtmaster builds knowledge as it builds sailing confidence, guiding sailors as authoritatively and reassuringly as a sea pilot bringing a ship safely to harbor. Required reading for all sailors and budding captains, both on board and in the classroom.
About the Author
---
'There are all too few authors ... who not only know about their subject but can write well about it. Tom Cunliffe is one,' according to Cruising magazine. Tom Cunliffe has many years of experience cruising all round Europe and from the Caribbean to Russia and Brazil to the Arctic. He is an RYA Yachtmaster examiner and a training consultant for Sailing USA - the governing body of yachting in the USA. He is a regular columnist for Yachting Monthly and Yachting World in the UK, and SAIL in the USA.
Praise For…
---
"A gem, distilled from decades of experience." - Yachting Monthly
"Cunliffe's competence and authority radiate from the pages . . . thoroughly recommended." - Little Ship Club
"There are all too few authors who not only know their subject but can write well about it. Tom Cunliffe is one." - Cruising
"A good all-around resource to have on board with many illustrations and photographs. Covers a wide range of topics from tide heights to electronic navigation." - Wooden Boat