Guns & Ammo Guide to Sniping: A Comprehensive Guide to Guns, Gear, and Skills (Paperback)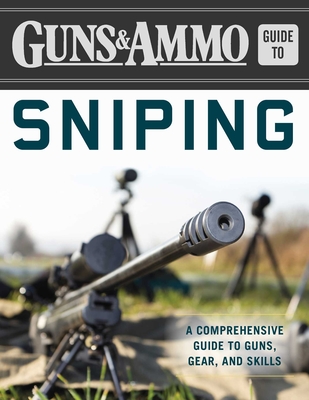 Description
---
Everything you need to know about sniping from the top firearms writers.

The Guns & Ammo Guide to Sniping is packed with a wealth of valuable information compiled by the foremost firearms writers today. A vast range of topics is covered in these articles, including:

Unusual shooting positions
The US Army's XM2010
The sniper's ultimate "one gun"
Modern reticles
Anti-cant
Temperature effect
Distance shooting for police
Ballistics for beginners
And much more!

Discover tried and true tips, tactics, and techniques from the pros along with guidance on buying gear and firearms from experts including Caylen E. Wojcik, Tom Beckstrand, Todd Hodnett, and Jeff Hoffman. The Guns & Ammo Guide to Sniping has everything you need to know about sniping!
About the Author
---
Guns & Ammo was established in 1958. It presents content covering the complete spectrum of firearms, accessories, and related products, is the most respected media brand in the firearms field, and reaches more than a million visitors a month online and 10.8 million readers in print. Its offices are in Peoria, Illinois.