The Bounty Mutiny (Paperback)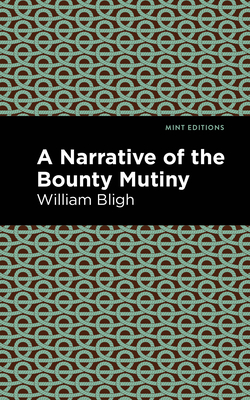 Description
---
A trip across the Pacific turns into a life or death scenario when the crew of the HMS Bounty stages a revolt against their commander. The Bounty Mutiny tells the controversial story of the mutineers and the acting lieutenant who sparked a movement.
Commanding Lieutenant William Bligh was instructed to use the HMS Bounty to transport breadfruit plants to the West Indies. He worked alongside skilled colleague Fletcher Christian, who was selected to be acting lieutenant. During their time at sea, the crew experienced many challenges with complaints of abuse and tyranny at the hands of Bligh. This eventually leads to a mutiny, in which Christian and the crew take control of the vessel.
This harrowing tale is one of the most adapted events of all-time. Over the past century, it has been interpretated across multiple mediums including five feature films starring George Cross, Errol Flynn, Clark Gable, Marlon Brando and Anthony Hopkins. It's an enduring story that continues to fascinate and provoke the masses.
With an eye-catching new cover, and professionally typeset manuscript, this edition of The Bounty Mutiny is both modern and readable.