North to Cree Lake (Paperback)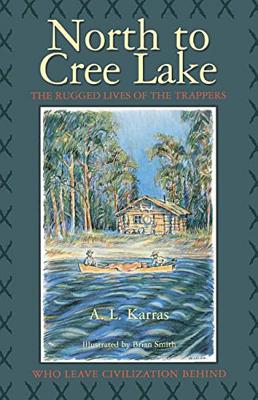 Email or call for price.
Usually Ships in 2-3 Days
Description
---
Originally published in 1970, North to Cree Lake is the true story of two brothers who embark on the adventure of a lifetime. The onset of the Great Depression meant there were few opportunities for young men on the prairies, so the pair decided to pursue their dream of trapping in the North. This is a vividly recounted tale of life in the northern Saskatchewan wilderness, "the old North, land of mystery and deep silences" only accessible by canoe in summer, by dog team in winter, or by aircraft. The young men embrace the challenges of travelling in the North, and not only survive, but thrive. North to Cree Lake is full of fascinating details about everyday life in the North - what they ate, how they travelled, how to prepare moose nose - and offers insights into the men who chose to live in such an isolated and perilous region. Karras wrote North to Cree Lake many years after he left northern Saskatchewan, but the clarity of his memories is remarkable, as is his deep love of the North. A farmer's assistant for $2 a day, a grain buyer, and ultimately a school administrator, Arthur Karras no longer hunted when he returned to civilization but continued to fish. The writing of North to Cree Lake occupied his thoughts for many years. Karras lived in Indian Head, Saskatchewan, with his wife and two sons, and wrote one other non-fiction book.