The Guynd: Love & Other Repairs in Rural Scotland (Paperback)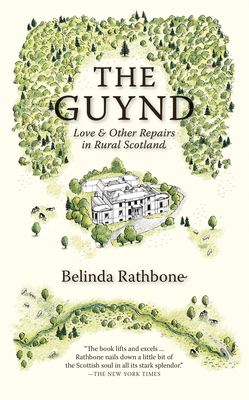 Description
---
A woman from New England falls for a charming Scottish landowner only to discover she's also in a complex relationship with his family's 400-year-old ancestral estate, The Guynd. Funny and heartwarming, this is the story of a house, a place, and a marriage.
Guynd (rhymes with "wind") is Gaelic for "a high, marshy place." It's there that Belinda Rathbone's memoir takes place after her unlikely marriage and move to pastoral Scotland. There she learns to cope with a grand but crumbling mansion still recovering from the effects of two world wars, an overgrown landscape, a derelict garden, troublesome tenants, local aristocracy, Scottish rituals, and a husband who loathes change. Alternating between enchantment and near despair, Rathbone digs into family and local history in an effort to understand her new surroundings and the ties that bind us through generations. "The book lifts and excels," wrote
The New York Times
, "Rathbone nails down a little bit of the Scottish soul in all its stark splendor." The perfect book for anyone who loves a fish-out-of-water romance and a touching story of home.