How 2 Be Awsum: A Lolcat Guide 2 Life (Paperback)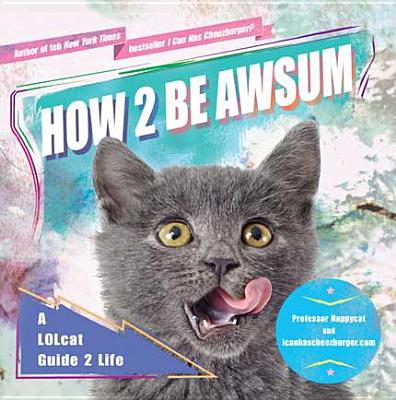 Description
---
The authors of "I Can Has Cheezburger?" are back to teach you how to LOL your way to awsumness 1
The Web site icanhascheezburger.com has produced the bestsellers "I Can Has Cheezburger?, How to Take Over teh Wurld," and "Teh Itteh Bitteh Book of Kittehs," and now Professor Happycat and his team return to take the LOLcats to a noo level.
"How 2 Be Awsum" will show Cheezburger fans how to apply the tenets of awsumness to their own lives in a way that only the hilarious LOLcats can. Including 125 all-new photos with misspelled captions, this fourth installment of the series will give cats and their hoomins the keys to living their most awsum (and LOLable) lives.
About the Author
---
ICANHASCHEEZBURGER.COM is owned and administered by Ben Huh, and is the center of the Cheezburger Network of user-generated comedy sites.