More Fire: How to Run the Kenyan Way (Paperback)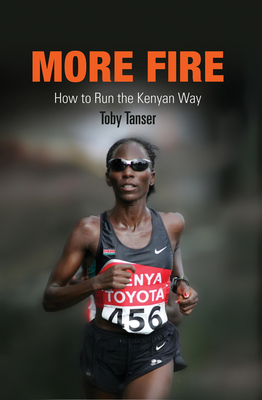 $28.00
Usually Ships in 2-3 Days
Description
---
An Essential Book for Runners of All Abilities
All of the Author's Proceeds Go to Shoes4Africa to Support the Construction of Children's Hospitals in Kenya
Kenya has produced the greatest concentration of world-class runners, and fellow athletes have long been intrigued by their remarkable success. Toby Tanser has devoted much of his professional career living and training among Kenyan runners in order to better understand the unique status of East African athletes. In More Fire: How to Run the Kenyan Way, the author builds upon the success of his acclaimed Train Hard, Win Easy, the first book to provide insights into the Kenyan "magic" that so many runners and coaches had sought. Instead of special foods or secret techniques, Tanser found that Kenyan runners simply trained incredibly hard, much harder than anyone had realized. By adapting their training regime—which includes three workouts a day—and following their example, runners, whether novices or champions, are able to improve both their performance and enjoyment in running. For those training for a marathon or any other distance race, this book is both practical and inspirational.
Divided into four parts, the book begins with a description of running in Kenya, the landscape, the physical conditions, and the people; the second part concentrates on details of Kenyan training camps, training methods, and their typical training diet; the third profiles individual runners and coaches from the past and present, with each explaining their approach to running so that readers can gain further insight into their methods. The book ends with a discussion on how the reader can adapt Kenyan training practices for their own running requirements. More Fire: How to Run the Kenyan Way is essential reading for runners of all levels and experience.
About the Author
---
TOBY TANSER is founder and director of Shoe4Africa, a charitable organization that promotes AIDS awareness in Africa through sports. He is also a director of the New York Road Runners, the world's largest running organization.