Solo Training 2: The Martial Artist's Guide to Building the Core (Paperback)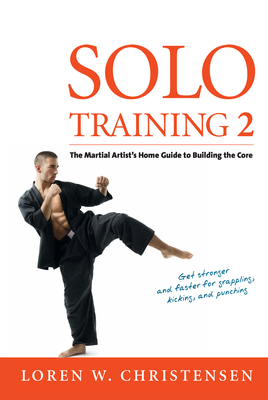 $20.95
Usually Ships in 2-3 Days
Description
---
In this follow-up to his phenomenally popular Solo Training, Loren W. Christensen digs down deep to come up with hundreds of more ways for you to rev up your training at home or in the gym. Solo Training 2 kicks off with a focus on building your body's core for stronger, faster, and more effective grappling, kicking, and punching. A strong core--chest, abs, hips, shoulders, and back--is the source of your body's power, speed, and coordinated movement. As a martial artist, having a strong core helps you to get more out of your training and to respond instantly and effectively to the fast-changing demands of competition or an explosive street encounter.
You'll also get over 100 ways to work your combinations, cheat speed, improve accuracy, fight from unconventional stances, practice grappling when you can't find a partner, and get the most out of your mannequin bag.
This book wraps up with eight workouts, each with a specific goal, like the free-hand power builder and the boxer workout.
If you're looking to get more out of training, Solo Training 2 represents your next evolution in fighting techniques and concepts.
About the Author
---
Loren W. Christensen has been involved with martial arts since 1965. He has earned an 8th dan in American Free Style Karate, 2nd dan in Jujitsu, and 1st dan in Modern Arnis. Loren has authored over 50 books (a couple non-fiction), and has written popular articles for numerous martial arts magazines during the past 30 years. Loren was inducted into the 2001 Masters Hall of Fame for a Golden Lifetime Achievement Award. He is a retired Army MP and Portland Police Officer. Loren Christensen resides in Portland Oregon.