Princess of the Silver Woods (Twelve Dancing Princesses) (Hardcover)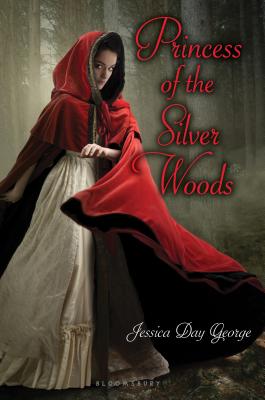 Description
---
When Petunia, the youngest of King Gregor's twelve dancing daughters, is invited to visit an elderly friend in the neighboring country of Westfalin, she welcomes the change of scenery. But in order to reach Westfalin, Petunia must pass through a forest where strange two-legged wolves are rumored to exist. Wolves intent on redistributing the wealth of the noble citizens who have entered their territory. But the bandit-wolves prove more rakishly handsome than truly dangerous, and it's not until Petunia reaches her destination that she realizes the kindly grandmother she has been summoned to visit is really an enemy bent on restoring an age-old curse.
The stories of Red Riding Hood and Robin Hood get a twist as Petunia and her many sisters take on bandits, grannies, and the new King Under Stone to end their family curse once and for all.
About the Author
---
Jessica Day George is the author of many books for young readers, including the wonderfully whimsical Tuesdays at the Castle and three books in the Dragonskin Slippers series. Before becoming a full-time writer, she worked as a librarian and bookseller. Jessica lives with her family in Salt Lake City, Utah.
To find out more, visit www.jessicadaygeorge.com.
Jessica Day George studied at Brigham Young University where she enjoyed classes in pottery-making and Old Norse, and dutifully forced herself to sit through biology and math.  Originally from Idaho, she now resides in Salt Lake City, Utah, with her husband, their young son, and a five pound Maltese named Pippin.