Chicago Then & Now (Then & Now (Thunder Bay Press)) (Hardcover)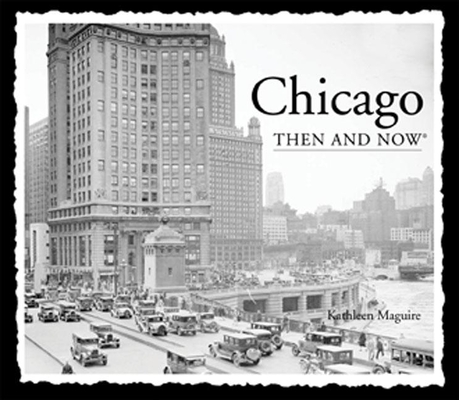 Description
---
Since it first grew up along the shores of Lake Michigan, Chicago blossomed into a vibrant, progressive city with a landscape unlike any other. See how much the Midwest's cultural center has changed--and how much it's stayed the same--in this all-new edition of Chicago Then and Now. - Unstoppably prosperous in the mid-1800's, Chicago was laid to waste by the Great Chicago Fire of 1871. The remarkable period following the fire gave rise to some of the world's greatest architects and engineers--in fact, Chicago was rebuilt within two years and was soon known as the world capital of modern architecture.
- Birthplace of the Soaring Chicago School and Frank Lloyd Wright's Prairie School of architecture, Chicago is a treasure trove of amazing buildings.
- Explore some of Chicago's best-loved landmarks like Wrigley Field, Washington Park, Sears Tower, John Hancock Building, and St. Patrick's, the city's oldest church and survivor of the Great Fire, with intriguing archival images paired alongside modern photos.
- Whether you're just blowing through the Windy City, or happen to be a lucky resident of the area, you'll find lots of satisfying material in this beautiful, updated edition.
About the Author
---
Kathleen Maguire has lived in Chicago her whole life, and has been a resident of the city's South, North, and West Sides. She earned postgraduate degrees from the University of Illinois at Chicago and DePaul University. As a high-school teacher, Maguire brought Chicago's character to life for her students through neighborhood field trips and authentic research. In her current role as a guide for Walk Chicago Tours, she brings Chicago's brilliance and magic firsthand to its visitors. She currently lives in Chicago's Logan Square.