A Different Kind of Life (Paperback)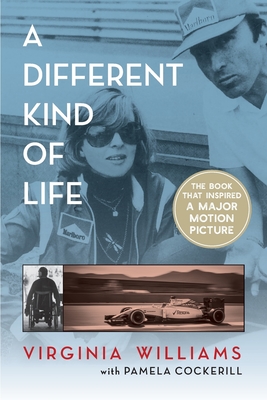 Email or call for price.
Usually Ships in 2-3 Days
Description
---
Frank Williams' team was on the verge of winning the Formula One World Championship for the third time when his life was turned upside down.
The racing car constructor was on his way to Nice Airport on a spring afternoon in 1986 when he lost control of his car, suffering horrific injuries in a crash that left him a quadriplegic. For his wife, Ginny, the accident meant taking on new and unwanted roles as head of the household and family decision-maker, while also struggling to overcome the anger and grief she felt after the accident.
In A Different Kind of Life, Ginny tells her story with honesty and humor, set against the glamorous backdrop of Formula One racing. She documents life before and after the devastating accident - from falling in love with Frank at first sight to learning how to cope with his needs after he became severely disabled but remained fiercely independent.
A testament to the power of compassion and perseverance, A Different Kind of Life is a moving and inspirational story.