How to train a puppy: The beginners guide to the art of realizing perfect dog training. Learn the basics of commands and tricks with tips on (Paperback)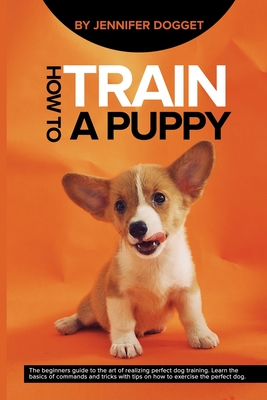 $14.95
Usually Ships in 2-3 Days
Description
---
Do you want to grow up a happy and healthy puppy?

Do you want to create a trusting, long-lasting and friendly relationship with your puppy?

Do you want to do it through easy and fun methods that you and your dog will enjoy?
YOU NEED THIS BOOK CLICK "BUY NOW"
HOW TO TRAIN A PUPPY is written to get you on the right path with your dog. Building daily routines together that are fun but challenging at the same time.
- what to expect from each developmental stage of your puppy
- quick and easy housebreaking
- the essentials of proper nutrition
- the importance of vaccinating-and of not over-vaccinating
- creating perfect obedience from day one through rules, boundaries, and calm-assertive leadership
- how to avoid the most common mistakes owners make raising puppies and young dogs
- how to correct any issue right from when you notice it
- unique exercises and fun activities to bring out the best in your dog
If you want to create an incredible bond with your dog, then
go ahead and order for this book
.