Nail Candy: 50+ Ideas for Totally Cool Nails (Paperback)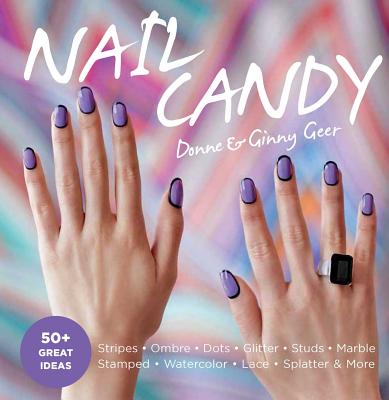 $12.99
Usually Ships in 2-3 Days
Description
---
Great ideas for creating a professional-style manicure at home,
from tough leather-and-spike looks to sweet and simple polka dots, from hilarious comic-book nails to far-out galaxy 'dos, this book will teach anyone how to give themselves truly creative manicures—without a trip to the salon
.
Nail Candy
is a breath of fresh air for nail-art enthusiasts—it's sassy, fun, and full of DIY nail art tutorials that anyone can do. It contains more than 50 ideas presented in full-color photographs and cute line-art illustrations that show readers exactly how to achieve a certain style, ranging from arty to girlish to hardcore and more. Readers will learn how to mask their nails off to create simple patterns, use simple tools like striping brushes and dotting tools, add studs and decals for edgy flare, and create more ambitious paintings that rival works of art.
Selected ideas include:
Sunset Silhouettes
Stained Glass
Sailor Knots
Tiny Tuxes
Geeky Video-Game Mani
Laser Nails
Harajuku Style
Mirrorball Nails
Dia de los Muertos Manu
Splatter Paint
Ikat Style
Wingtip Mani
Feathery Fingertips
About the Author
---
Sisters Donne and Ginny Geer have turned their passion for nail art into a way of life. Their own nail salon in Long Beach, California—Hey, Nice Nails!—serves as a haven for anyone seeking more than the average manicure. Fans outside of California can get their fix at the sisters' Etsy shop that features custom and hand-painted acrylics, and from browsing their blog's tutorials or their daily Instagram shots.

The young entrepreneurs have been featured in such publications as The Huffington Post, Allure, Marie Claire, StyleList, and MTV's style blog, and they've been raved about throughout the happening nail-art blogosphere. From elegant to funky to downright silly, the duo's nail designs are like candy to a generation of girls.