Pride: The Story of the LGBTQ Equality Movement (Hardcover)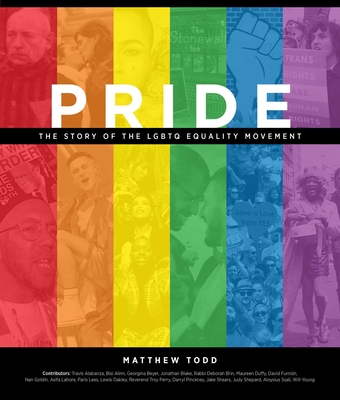 $40.00
Usually Ships in 2-3 Days
Description
---
For 50 years, people have flocked to San Francisco for the annual Pride Parade, a beloved event that serves as a celebration and demonstration for legal rights such as same-sex marriage. Pride explores the history of the LGBTQ movement including events such as Stonewall and the global explosion in Pride Parades, and is a comprehensive account of the ongoing challenges facing the LGBTQ community.

Pride documents the milestones in the fight for equality, from the victories of early activists, to the gradual acceptance of the LGBTQ+ community in politics, sports, and the media and the landmark court cases that helped to ban discrimination, permit marriage, and help in the fight for equality.

Includes personal testimonies from: Travis Alabanza, Bisi Alimi, Georgina Beyer, Jonathan Blake, Deborah Brin, Maureen Duffy, David Furnish, Nan Goldin, Asifa Lahore, Paris Lees, Lewis Oakley, Reverend Troy Perry, Darryl Pinckney, Jake Shears, Judy Shepard, and Will Young.
About the Author
---
Matthew Todd was editor of Attitude magazine from 2008 to 2016. His first book, Straight Jacket, was shortlisted for the Polari Prize 2017 and was voted winner of the Boyz LGBT Book of the Year Award. His play, Blowing Whistles, has been performed in the UK, Australia, and the United States. He was named Editor of the Year 2011 and 2015 by the British Society of Magazine Editors and Stonewall Journalist.