The Ultimate Shooting Skills Manual: | 2020 Paperback | Outdoor Life | Ammo | Rifles | Pistols | AR | Shotguns | Firearms (Survival Series) (Paperback)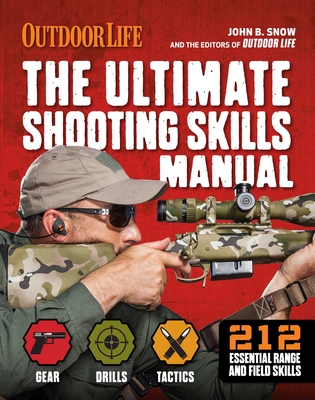 Description
---
Outdoor Life Shooting Editor John B Snow teaches you all you need to skillfully exercise your Second Amendment rights with this comprehensive guide to sport, self defense, and target shooting.

New for 2020, this Paperback edition of Outdoor Life's Ultimate Shooting Skills manual is the perfect guide to being a stronger sportsman and responsible gun owner. John B Snow, shooting editor of Outdoor Life magazine shares over 200 tips to improve your range and field shooting skills.
About the Author
---
Outdoor Life has provided outdoor and urban survival expertise to millions of readers. Their authors have written on everything from disaster preparedness to subsistence hunting and fishing, to which guns to use against the undead (really!). Readers count on them for survival information from the everyday (will I get rained on if I go fishing in Montana in April?) to the extreme (what if I get lost in a blizzard?).