Turkish Archery and the Composite Bow: A Review of an Old Chapter in the Chronicles of Archery and a Modern Interpretation (Paperback)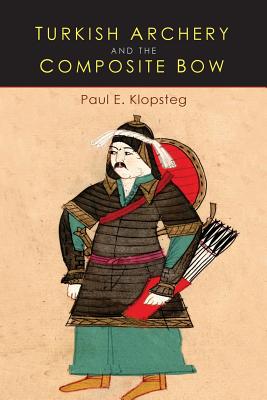 Email or call for price.
Usually Ships in 2-3 Days
Description
---
2016 Reprint of 1947 Second Edition. Full facsimile of the original edition, not reproduced with Optical Recognition Software. Klopsteg is assured a place in the history of archery through his scientific investigations of the bow and the revolution in archery technology that he launched. His introduction to archery came in the summer of 1929 when he bought a primitive archery set for the amusement of his three daughters. With his own training in physics and research experience in projectile flight, Klopsteg found himself fascinated by the ancient art of shooting arrows with the bow and quickly adopted the sport as his own hobby. Klopsteg, with the trained eye of the scientist, questioned whether the traditional English longbow which had remained essentially unchanged for centuries, expressed the bow's most efficient form. This scientific investigation of the physics of archery launched a revolution in bow design. Soon other archers were successfully experimenting with manmade materials for both bows and arrows, and the technology of archery is today very different from the sport as Klopsteg first found it. In addition to his research into the efficient design of the bow, Klopsteg pursued an academic investigation into the history and technology of Turkish archery. The result of his studies was the publication of "Turkish Archery and the Composite Bow." The publication of this book contributed to the adoption of the composite bows of reflexed shape in the late 1930s.