National Parks Bucket Journal: U.S. Outdoor Adventure Log List My Bucket Journal National Park National Park Passport Book (Paperback)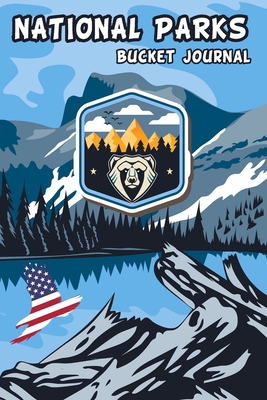 $10.00
Usually Ships in 2-3 Days
Description
---
Escape the Chaos and start relaxing There are 62 designated US National Parks within the National Park System, from Acadia to Zion.
The national parks are famous for their majestic natural beauty and also for their ability to bring families together in a positive, memory-making way. Different from other types of family vacations, the parks tend to leave an impression on visitors' hearts.
Our National Parks Bucket Journal features:
Each National Park has two pages with everything you need:
First page includes some info about the park, the main attractions and a place for your best photo;
The second page includes fields such as date, weather conditions, companion, nature, facilities, attractions visited, notes for you to fill in;
Alphabetical description of all parks;
A map of all 62 National Parks;
My Bucket List with a date of visit to add;
Tracking Log with blank order and visited check;
Makes the perfect gift for nature lovers;
6" x 9" travel size for your bag or pack, 139 pages, Paperback Glossy Cover, Perfect Bound.
If you are ready to Escape the Chaos and to make beautiful memories with your family, then click "Add to cart".
Please Click on Penciol (Author) for more awesome books for kids and adults.