Dog Training Log: Dog Training Log Book, Dog Training Record Keeping, Instructor/ Owner Log Book To Train Your Pet, Keep A Record & Temp (Paperback)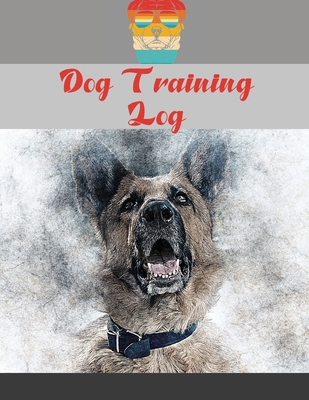 $8.99
Usually Ships in 2-3 Days
Description
---
Size 8.5x11 inch
Activities, Food Diet, Track Veterinaries Visit, ... Paperback (Pet Health Record)
Beautiful illustrated dog sitting journal. ENGLISH VERSION. 100 PAGES.
PDF ready to download in Amazon KDP.
This design is only the interior. You will need to design your own cover.
This unique Dog Training Log is a great way to keep track of training your dog or puppy.
If you're a dog owner and want to train your dog for personal use or as a service dog,
this is a must-have. The interior pages include prompts and space to record the following:
Contact Info Page - For writing the owner's contact information and the veterinary info.
Pet Information - All your dog's info including Name, Date of Birth, Age, Weight, Sex, Breed, Color, Markings, s
Food Brand, Treat Brand, Breeder/ Shelter, Notes.
Pet Sitter Notes - Write Where You'll Be, Phone, Address, Notes, Emergency Contact, Special Instructions.
Vaccinations Record - Log the Date, Vaccination, and Vet.
Vet Visits - Record Date, Reason for Visit, and Vet.
Feeding Schedule - Write Morning Time, Evening Time, and Amount for each day of the week.
Daily Responsibility Chart - For writing your own chore list for each day of the week with checkboxes.
Training Log - Note the Date, Time, Handler, Location, Type of Training, Weather, Temperature, Task Type,
Duration, Treat or Rewards Used, Competency/ Obedience Level, Success, Needs Improvement, and Notes.