Wildflower Girl: A Lifelong Journey Beyond the Trail (Paperback)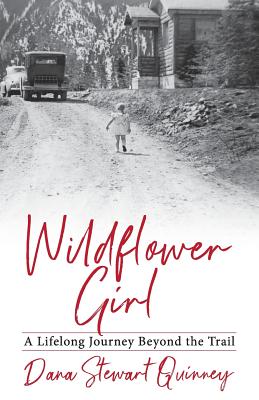 $14.95
Usually Ships in 2-3 Days
Description
---
Wildflower Girl is the autobiographical story of Dana Quinney, a girl who grew up in Ketchum, Idaho during the 1950s and became a field biologist.
Born to love the richness and magic of the wilds, Dana rode horses and learned to fly fish from her father, a legendary guide. She learned the names of flowers and trees, and the habits of animals that lived nearby . . . she knew what forces built the landscape she saw from her bedroom window, and grew up to find adventure in the wild places of the world.
A beautiful and fascinating story.
"A refreshing and delightful read. Dana expresses her early life experiences with nature so clearly and vividly . . it reminded me not to be so overwhelmed with present day issues and to appreciate the past events in my life. Thanks, Dana." - Peter Walker, District Forest Ranger of the U.S. Forest Service (Ret)