Golf Architecture in America: Its Strategy & Construction (Annotated) (Paperback)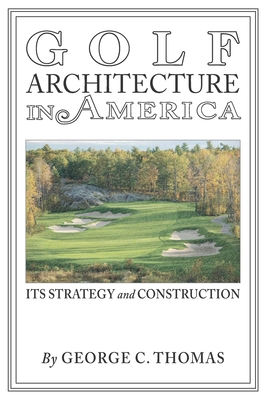 Description
---
Golf Architecture in America is a masterpiece of early golf literature, written by famed architect George C. Thomas. Considered by historians to be the most influential book ever written on early American golf, this guide provides rare insight into the methods and philosophies used to design, construct, and maintain the most renowned golf courses in the United States.
According to Thomas, "In this book it has been aimed to aid the beginner by giving actual experiences in course building, and to place before him the practical working methods found by the writer to constitute sound practice; to illustrate strategy and construction, and to consider all the factors which must be included in the up-to-date proposition."
Written in 1927, this book features over 150 black-and-white photographs and drawings, including rare photos of Pine Valley, Pinehurst No. 2, and Pebble Beach. Also included is a foreword by the author and an appendix highlighting his design achievements.