Unmuted: Stories of Courage and Resilience from the GenPRIDE Community (Paperback)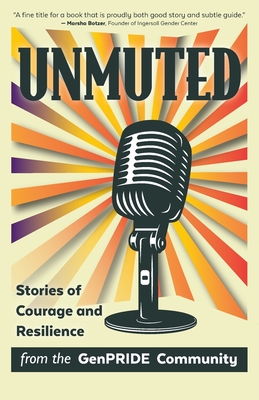 $14.95
Usually Ships in 2-3 Days
Description
---
A Riveting Testimony to the Power of Personal Storytelling
It started as a month-long writing workshop designed to give seniors in the LGBTQIA community a voice, but when the stories began to flow, the community-building power of personal narrative took hold. Isolation gave way to love and support, and judgements and differences melted away. In writing and sharing their stories, a group of strangers found healing, acceptance, and empowerment.
In their gripping anthology, Unmuted: Stories of Courage and Resilience from the GenPride Community, fourteen LGBTQIA adults share the struggles and triumphs that shaped their lives. Some stories explore issues that have marked their generation: AIDS, gender identity, sexuality, persecution, and reclaiming one's true self. Others grapple with health, family, loss, addiction, and love. Unmuted is about heartbreak and courage, strength and resilience.
These stories remind us that regardless of gender, sexuality, identity, race, or age, we are unified by the common ground of shared experience.