Sisters in Sorrow (Paperback)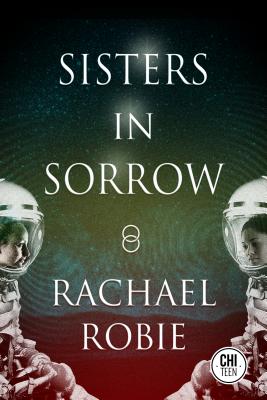 Description
---
"Harrowing, heart-wrenching, and ultimately hopeful, Sisters In Sorrow is a gripping tale of human survival in the face of relentless inhumanity." --Lesley Livingston, award-winning author of The Valiant trilogy
Even telepaths have secrets. . . .
Raima's an orphaned escapee of the Martian sex trade with blood on her hands and nowhere to go. She doesn't care about advancing humanity's quest for genetic perfection, but when she's offered a job as a test subject for a medtech company, she's not in a position to refuse. Being paid to exploit her body is a relationship she understands all too well.
Then she meets Qi, a fellow lab rat, and finds a new kind of relationship she knows nothing about. Qi nurses Raima back to health after daily injections leave her bedridden and when she recovers, she finds she can hear Qi's thoughts. The experiment has left her and the other survivors with telepathic powers. Surrounded by Qi's consciousness and bathed in her tenderness, Raima finds the courage to face her past and begin healing. She wants nothing more than to learn about love with Qi.
But the company has no intention of letting its telepathic guinea pigs leave the facility ever again--unless they're inside body bags. Her future with Qi, their very lives, depend on escape. The survivors' leaders, twin sisters Marie and Manon, have a plan, but Raima feels the menace in their minds and knows they're hiding something.
When technicians execute a survivor who happens to be the twins' enemy, Raima finds evidence that the researchers' minds have been manipulated by the twins. With Qi's support she turns the others against them and becomes their new leader.
Now the escape is set and Raima is ready to give anything to save her new family and her love--even her life.
About the Author
---
Rachael Robie is a science-fiction junkie who grew up watching '90s TV show Babylon 5 and reading Ben Bova and Stephen Baxter novels. She has a small obsession with Mars and spent an embarrassing amount of time researching the Red Planet. She has a Master's degree in English Writing from Northern Michigan University. Rachael now resides in Utah with her husband and their cat.