Petrol Station (Oberon Modern Plays) (Paperback)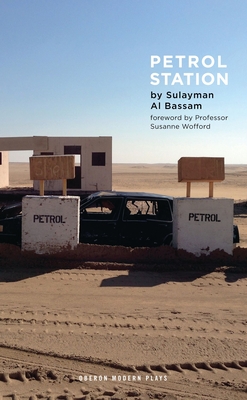 Description
---
A desert. A border. A remote petrol station within earshot of civil war. This vividly imagined twilit zone provides the background for a familial standoff in which the crimes, secrets, and broken loves of one generation make violent claims on the lives of the next as two half-brothers vie for favours and allegiance from their aging father.
Examining themes of identity, ambition, and betrayal, this compelling drama from acclaimed Kuwaiti writer/director Sulayman Al Bassam uses the iconic setting of the deserted petrol station as a poetic space to explore the oppressions and aspirations of the Gulf Arab Region. Al Bassam, a New York University Artist-in-Residence, returns following his highly regarded presentation of
Richard III: An Arab Tragedy
during the Kennedy Center international festival, Arabesque, in 2009. His provocative new story draws inspiration from Sumerian myth, Palestinian refugee literature, and American 1950s urban legends of the gas station to portray a modern dystopia where defunct ideologies, desperate migrants, zealous warlords, and opportunistic traffickers vie for supremacy.
About the Author
---
Sulayman Al-Bassam, is a Kuwaiti playwright and theatre director, and founder of Zaoum theatre company (London 1996-2001) and its Arabic arm Sulayman Al-Bassam Theatre Kuwait (2002).
Praise For…
---
Al Bassam's works are "SO CONSISTENTLY ENLIGHTENING WHILE ALSO RETAINING CONSIDERABLE DRAMATIC POWER."
--The Financial Times