Dog Training: The Complete Guide on Raising Your Puppy with Dog Training Basics and Positive Reinforcements (Hardcover)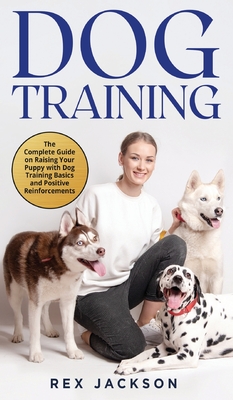 Description
---
★ 55% OFF for Bookstores ★ COLORED VERSION How you can
easily
raise your puppy
without any experience
and how your dog becomes the
darling of the neighborhood
...
Many desire a dog. At the same time they wonder how to raise the dog correctly. Dog Training for Beginners is the perfect answer to this question. This practical book for daily use is aimed at exactly those owners who want to raise a dog without stress and without previous experience. You will learn step by step all you need to know to make your puppy a well-behaved, loving dog. This book contains the most effective strategies and methods to turn a beginner into a real dog expert.
Practical, clever & highly effective:
Puppy education with heart: Without violence, without stress and with a lot of love
The most important trainings, with which your dog will become the star of the house
Find the perfect puppy at the breeder
How to avoid the most common mistakes that otherwise complicate your life with your dog
Educating - with and without treats
Build a happy relationship with the puppy: Gain respect, bond and trust
How your puppy feels super comfortable with you
The methods that make your dog training 100% successful
Dog training does not have to be stressful and does not require any previous experience. As a beginner you can easily raise a puppy that feels very comfortable with you, is easy to care for and learns quickly. It is wonderful to own a cute puppy, make him happy and feel great pleasure yourself.
Start now - train dogs successfully:
Be clever: Avoid mistakes of beginners by applying the numerous lessons in this practical book for everyday use.