My Pal The Boxing Legend Ken Buchanan (Paperback)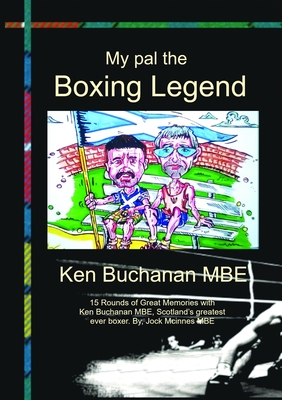 $12.99
Usually Ships in 2-3 Days
Description
---
My Pal The Boxing Legend, Ken Buchanan.
The book is a series of rounds (Chapters) containing short stories with the author enjoying life with Scotland's greatest ever boxer, Ken Buchanan. Stories of general life in the company of the great man long after his boxing career finished. Travel, meeting other great fighters at corporate events etc.
The book will appeal to all adults, all athletes, all military individuals, and the general public, looking for a no holds bard account of a great friendship between two people. One, the greatest boxer ever to come out of Scotland and the other a humble, ex Black Watch soldier who has raised millions of pounds for charitable causes. Both men hold are proud holders of the MBE. (Member of the Order of the British Empire, awarded for an outstanding achievement or service to the community).