Pat Smullen: The Autobiography (Hardcover)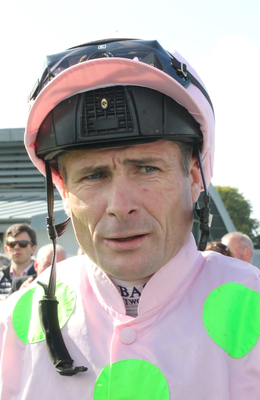 $32.95
Coming Soon - Available for Pre-Order Now
Description
---
Cancer of the pancreas remains one of the most resolute
forms of the pervasive illness, and Pat Smullen's struggle
continues. This toughest of all setbacks brought an
abrupt end to a brilliant career that yielded nine jockeys'
championships, 12 European Classics, eight Royal Ascot
winners and more than 1,900 winners worldwide.
Donn McClean helps tell his story, how a farm labourer's
son made it to the top of the Sport of Kings and how he
has coped with the hammer blow that brought him and his
family right back down to earth.
Smullen's time in the saddle spanned 26 years, winning
millions in prize-money. Out of the saddle he has raised
millions for cancer charities. He has brought the racing world
together, explemplifying the esteem in which he is justifiably
held.
He is an inspirational figure and Pat Smullen's autobiography
will induce every emotion.
About the Author
---
Donn McClean is a renowned journalist, broadcaster and author. His books include the autobiographies of AP McCoy, Mick Fitzgerald and Timmy Murphy. Pat Smullen is a nine time Irish Champion flat jockey, who also won the Epsom Derby in 2016. He was forced to retire in 2019 after suffering pancreatic cancer, and his courageous battle with the disease has both inspired people and helped raise millions for charity.